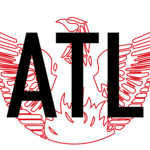 Many claim it, but Nick actually deserves the moniker of a "mover and a shaker" in Atlanta. He gets around and he's been around. Everyone I have met, that knows him, loves him. For the last couple of years, Nick's been The Director of Marketing for Creative Loafing, AKA The CL, AKA The Loaf.
Prior to that he was in Atlanta radio, helping launch stations like The Beat, 99X, and The River.
In this lengthy conversation we deep dive into Nick's experiences in Atlanta radio, politics, and seeking therapy.
Nick also talks about the exciting changes coming to Creative Loafing that launch today.
Show Notes That Nobody Reads
Creative Loafing's big announcement