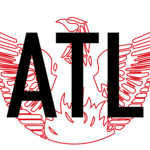 Yoshi took a long flight to Atlanta to visit a friend working on a movie. Luckily for you, he sat down for a podcast interview as well. Listen in as we discuss:
Stand up comedy
International travel
The porn industry
Politics
Selling his body for medicine
Much more.
This could be the least "Atlanta" episode of The Atlanta Podcast ever, but it's a doozy.
Interview Recorded: Conference Room at Alkaloid. Sept. 8, 2017
Show Notes That Nobody Reads