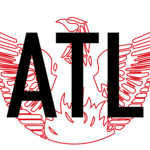 OK Cello (aka Okorie Johnson) sits down to discuss:
Wining at a day job AND (not or) being a creative entrepreneur.
Hit Them Folk.
Arrested Development (the band).
Freaknik.
Tribe Called Quest and DeLaSoul.
Being all right with being "20 feet from stardom".
Much, much more.
Today's show is sponsored by:
Lakehouse Coffee and Blue Durango Iced Tea
Interview Recorded:  May 8, 2018, Home of OK Cello, Atlanta, GA.

Intro and Outro Music by Brian Revels
Show Notes That Nobody Reads
Who should I have next on The Atlanta Podcast?