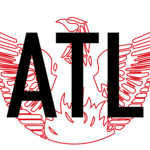 What's it like to be the blackest nerd, or the nerdiest black?
Today's show is sponsored by: The Atlanta Vision Institute
Interview Recorded: August 6, 2018 569 Ezzard St SE, Atlanta, GA 30312
Intro and Outro Music by Brian Revels
Who should I have next on The Atlanta Podcast?
Who introduced us?