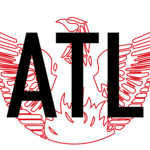 Day 2 from Radio Row at the Georgia World Congress Center for SuperBowl 53 in Atlanta, Georgia.
Bill Romanowski – 4 – time SuperBowl Champion. Founder of Nutrition 53
Costaki Economopoulos – Football Funny Guy
Pac Man Jones -11 years as an NFL return specialist and cornerback.
Antonio Hamilton – NFL Cornerback
Dave Schmulenson – The Schmo
Interview Recorded: January 31, 2019. Georgia World Congress Center. Building A
Today's show is sponsored by RCR Video – They create compelling content to move your business forward.
Intro and Outro Music by Brian Revels
Fun Things To Click
Included in guest descriptions above for this episode.