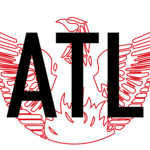 Brand identity, sobriety, BBQ, and more.
Interview Recorded: March 5, 2019. RCR Video 650 Hamilton Ave SE, Atlanta, GA 30312
Today's show is sponsored by RCR Video – They create compelling content to move your business forward.
Intro and Outro Music by Brian Revels
Who should I have next on The Atlanta Podcast?
Who introduced us?
Secret Handshake Club
Fun Things To Click