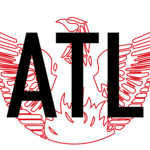 Jenny Levison, creator of Souper Jenny, comes to The Atlanta Podcast and discusses:
How she outlasts trends.
Taking on physical challenges like 29029.
Her "secret" to finding new locations
Much much more.
Interview Recorded: September 3, 2019 . Atlanta Podcast Studios Front Porch 30310
Intro and Outro Music by Brian Revels
Who should I have next on The Atlanta Podcast?
Who introduced us?