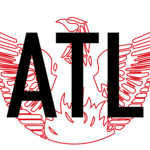 Dax comes on the show to discuss a whole lot of Atlanta including:
How he hooked up with The Dungeon Family.
Art and graffiti taking him around the world.
Manifesting great things.
What Harry Connick Jr taught him about collaboration.
Interview Recorded: September 22, 2020
Intro and Outro Music by Brian Revels
Who should I have next on The Atlanta Podcast? 
The Motion Family, Big Gip, or Kwanza Hall
Who introduced us? Zach Wolfe