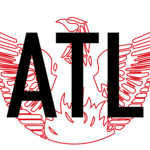 Playing college football in the SEC.
How he started in the DJ booth.
Why he loves rednecks.
When to play the "money song".
Plus The ATL Favorites quiz and much more.
Interview Recorded: Magic City – 241 Forsyth St SW, Atlanta, GA 30303- 7/19/22
Finca To Filter Coffee sponsors today's show – Celebrating Humanity's Finest!
Who should I have next on The Atlanta Podcast – Boy Toy.
Intro and Outro Music– Brian Revels
Listen to this episode on your favorite app or on the player on this website.