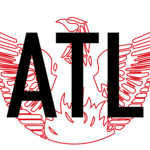 On the first episode of The Atlanta Podcast, we talk to Chef Kevin Gillespie. Of course we discuss his current Atlanta restaurants and his time on Top Chef, but we also get into:
Pit moshing at the Neutron Bomb.
Moving away from Atlanta to appreciate home.
The changing face of the Atlanta food scene.
Why he is ok with the limited life of a restaurant.
What it means to really be diverse in hiring.
Managing all of his additional projects.
and much more.
Show Notes That Nobody Reads
Kevin's website, including links to his social media.