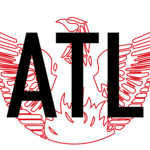 Today's episode is a conversation with Jami Becker from the recent Terminus Conference in Atlanta.
Jami's bio on her company's website reads "Jami's DNA bleeds visionary thinker, architect and maker. Her strategic design process seeks the subtle balance between imagination and the earth-tethered, using evolving technical tools as implements to express ideas and facilitate more efficient processes."
I don't know what that means either, so let's dive into several topics including
How she was part of creating the original world of the SIMS game.
Various startups she's created over the years.
Finding out how technology and business can improve (or destroy) our world.
Dispelling VR myths.
Gardening.
Running.
The utility/futility of business cards.
Show Notes That Nobody Reads