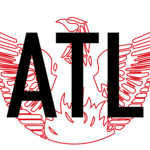 While compiling "dream lists" of who I wanted to interview for this show, Ryan was always the top of the list. I am very thankful he made time for me.
Tune in to this lively chat about:
The origins of The BeltLine.
Massive city growth.
OTP v ITP (although those initials are never uttered).
MARTA.
Will Atlanta ever have a decent downtown?
The new stadium(s).
Cultural displacement.
Why he left the Atlanta BeltLine Partnership.
Show Notes That Nobody Reads
Where We Want To Live – Ryan's book