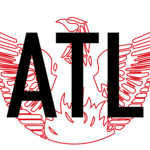 Delia grew up above a real live tap room, and thus began her love with the sights, sounds, and smells of community and food. We explore her journey from New Jersey to Atlanta (with a short stop in Florida) and learn how she has become one of our local treasures. (I know super humble Delia may not be comfortable with that compliment, but too bad Delia, you are).
Listen and here about:
Confronting fears to make dreams happen.
Her desire to feed folks who didn't keep "standard hours".
Those first crazy days of Flying Biscuit and how it grew.
Why she sold Flying Biscuit.
How Delia's Chicken Sausage came to be.
We introduce a new segment "Atlanta Faves".
Much more.
Interview Recorded: Matt's House – West End. Sept, 26. 2017
Today's show is sponsored by:
Instant Voicemails – Get new professional outgoing voicemail and other messages. You can even choose the accent. 15% off your order with the code MATTB.
Show Notes That Nobody Reads
Some recipes from Flying Biscuit