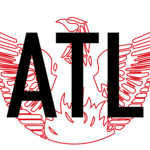 Angel Poventud is a man of the people and a man of Atlanta. On any given day, Angel covers a good portion of the city limits of Atlanta by foot, bicycle, and/or railroad engine. It is impossible to spend any time with Angel and not run into several others that know him and love him.
Topics include
How he came here.
Why Angel loves Atlanta.
Why he can't stop getting involved.
The Atlanta Railroad
Some deep in the weeds BeltLine stuff.
Much more.
Interview Recorded: Back Deck Of Alkaloid On The EastSide BeltLine. June 27, 2017
Show Notes That Nobody Reads
2009 video with Angel where he looks like Carlos Santana