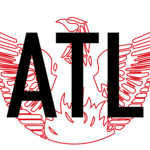 If you were around Atlanta in the 90s, 99X was playing in the background almost everywhere you went. Before the internet, radio was your social media. It's where you found out where to go, what to do, and where all of your music and musical interests lived. Steve Craig in the afternoon on 99X was one of the voices that defined that period for Atlanta.
Listen in as Matt and Steve discuss:
Steve's first radio gigs in Southern California.
The amazing (and brief) rocket ship ride that was alternative rock radio.
Fred Schneider impressions.
Moving away to NYC and back to Atlanta.
His current gig on 97.1 The River.
Much More.
Interview Recorded: Conference Room at Alkaloid. Sept 5, 2017.
Show Notes That Nobody Reads