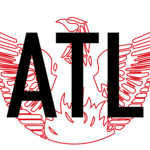 On today's program, we welcome Michael Dunaway, filmmaker and editor at large for Paste Magazine, to discuss:
Growing up in Macon.
Why do college textbooks cost so much?
How he came to write, and later edit for Paste Magazine.
The Allman Bros.
What is or isn't "Southern Rock"?
Interviewing Ethan Hawke, Kenanu Reeves, Billy Bob Thornton, Matthew McConaughey for "21 Years – Richard Linklater".
Plus we play the "Atlanta Favorites Lightning Round"
Interview Recorded: December 6, 2017. Alkaloid conference room.
Show Notes That Nobody Reads