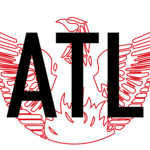 When English Nick, was on the show, he highly recommend we do this interview.
Listen in as Eric and Matt discuss:
Making "Scarred but Smarter", the Drivin N Cryin' documentary.
How he got fired twice from Atlanta radio.
Surviving Los Angeles.
Doing a talk radio show without callers.
Whatever happened to rock n' roll.
Much More.
Interview Recorded: November 28, 2017. Alkaloid front porch.
Show Notes That Nobody Reads
"Scarred But Smarter" Documentary