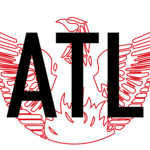 Cooper Sanchez has made lots of what you have experienced in terms of art, landscape and natural design over at The Oakland Cemetery. That is but the scratching of the surface of this dude.
Enjoy Cooper and Matt go deep diving into:
Creativity
Documentaries
Gardening
Art School
Smoking crack
The difference between Yiddish and Hebrew.
Much More.
Interview Recorded: July 1, 2017. Alkaloid Conference room.
Show Notes That Nobody Reads