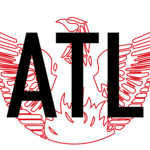 Everything you wanted to know about law and shit but were afraid to ask. Ashley McMahan & Holly Waltman drop in to talk about :
Switching from prosecution to defense.
Practicing closing arguments with your pets.
Splitting the baby.
What does it take to be on or off jury duty?
Do the police really need to show up?
Why you should know the name of your Superior Court Judges.
and, The Law Ladies both, take on the Atlanta Lightning Round.
Interview Recorded: December 5, 2017. Alkaloid Conference room.
Show Notes That Nobody Reads