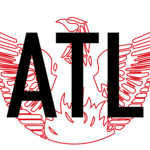 DDP proves you can become successful at any age. He is a 3 time champion and one of the biggest names in professional wrestling. After retiring from the ring, he created a worldwide movement with DDP Yoga.
Listen as Matt and Diamond Dallas Page discuss:
Learning to read at 32
Being a success despite doctors and others telling him no.
His plans with Tony Robbins that Tony doesn't know yet.
Being a "Karma Millionaire".
Raising daughters.
Why he doesn't play fantasy football.
Plus we learn about a dish he invented in The Atlanta Lightning Round, and much more.
Interview Recorded: January 9, 2018. DDP Yoga. Smyrna, Georgia
Show Notes That Nobody Reads
The Resurrection of Jake The Snake
https://www.facebook.com/DDPYOGA/videos/1564411923647558/