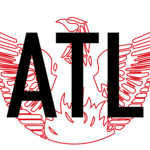 Jake Rothschild sits down to discuss:
Dreaming of being Willy Wonka.
Ice cream.
Launching in Old Fourth 4th back in 1999.
Being a restaurant incubator.
Saying "I love you" in the workplace.
Teaching people to cook.
Helping others have their dreams come true.
Today's show is sponsored by: Vesta Movement – High energy, ass kicking, and constantly changing workouts!
Interview Recorded: December 6, 2017. Alkaloid Conference Room.
Intro and Outro Music by Brian Revels
Show Notes That Nobody Reads
Recent news article on latest happenings with Jake's company.