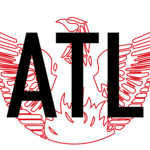 Raising Kids.
Coming from a media family empire.
Redistributing his wealth.
Unpopular stances like "Don't Call The Cops" and "No Active Military Allowed".
Guns.
Using lots of drugs and being institutionalized at a young age.
Standing Rock.
His version of what went down with Lis Smash, who appeared on this show in October 2017.
Getting arrested.
Much much more.
Interview Recorded:  February 26, 2018.  Free State Of Palestine  – Madison, Georgia.
Intro and Outro Music by Brian Revels
Show Notes That Nobody Reads
Google Jim and you'll find lots.
Who should I have next on The Atlanta Podcast?