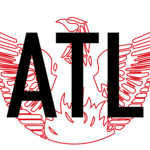 We discuss:
The early days of share economy jobs.
How being the boss doesn't solve all work problems.
Mindfulness.
Yoga.
The nature of the mind.
Being a bad listener.
All of that and more, without pretense, plus The Atlanta Podcast Quiz!
Today's show is sponsored by: Vesta Movement – High energy, ass kicking, and constantly changing workouts!
Interview Recorded: September 19, 2017.  Front porch of Alkaloid
Intro and Outro Music by Brian Revels
Show Notes That Nobody Reads