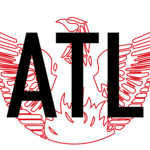 David and Matt discuss:
Being a student of comedy.
Finding inspiration from Andy Griffith.
Arriving at consent in the #metoo movement.
How to not succeed in the business.
Working with Bobcat Goldthwait.
All of that plus another exciting round of The Atlanta Podcast Quiz.
Interview Recorded:  January 16, 2018.  Alkaloid Conference Room. Atlanta, Georgia.
Intro and Outro Music by Brian Revels
Show Notes That Nobody Reads
Who should I have next on The Atlanta Podcast?
N/A