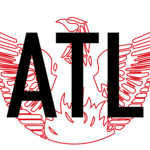 Being fashion crazy from a young age.
Turning an idea into a business.
Surviving the recession.
Taking advantage of being an American woman in Malaysia.
Great success without being great at sales.
Appearing on The Big Idea with Donny Deutsch.
Fending off fraud competitors.
Aiming to meet Sara Blakely from Spanx.
All of that plus another exciting round of The Atlanta Podcast Quiz.
Interview Recorded: March 7, 2018. Foxers office 650 Hamilton Ave . Atlanta, Georgia.
Intro and Outro Music by Brian Revels
Show Notes That Nobody Reads
Foxers – Underwear, Sleepwear, Loungewear, Lingerie
Who should I have next on The Atlanta Podcast?