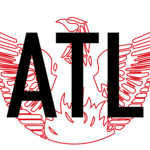 Writing while on and off drugs.
Sobriety and recovery.
Career dreams coming true.
Surviving long term relationships.
Acceptance through career ups and downs.
Growing a fan base.
Ted (X) Talks.
Interview Recorded: March 4, 2018. Hollywood, California
Intro and Outro Music by Brian Revels
Show Notes That Nobody Reads
Who should I have next on The Atlanta Podcast?
N/A