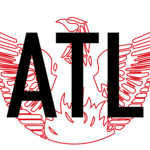 Tom Luse is a production manager/executive producer on The Walking Dead. He sits down with Matt to discuss:
Going to LA and hating the film business.
Learning all the various roles in the tv/film biz.
Making made for TV movies.
Great concerts from the 70s and 80s
Falling in love with film.
The early days of The Rocky Horror Picture Show.
Why it's ok to do lots of mean things to zombies.
Interview Recorded: April 4, 2018. Alkaloid Conference Room Atlanta, Georgia.
Intro and Outro Music by Brian Revels
Show Notes That Nobody Reads