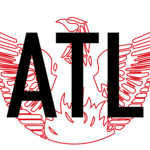 You love then, you eat them. You take people new to town to get one. Learn how these home grown boys became a Southeastern -ish empire on today's program.
Today's show is sponsored by:
Lakehouse Coffee and Blue Durango Iced Tea
Interview Recorded: May 2, 2018 King of Pops HQ.
Intro and Outro Music by Brian Revels
Show Notes That Nobody Reads
Who should I have next on The Atlanta Podcast?
Paul Calvert or Greg Best or Kate Atwood