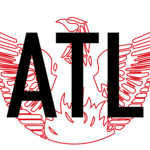 Archer.
Puppetry.
70s/80s kid shows.
Why he doesn't trust rideshare.
Much more.
Today's show is sponsored by:
Lakehouse Coffee and Blue Durango Iced Tea
Interview Recorded:  March 6, 2018 Alkaloid Conference Room
Intro and Outro Music by Brian Revels
Show Notes That Nobody Reads
The Atlanta Center for Puppetry Arts
Who should I have next on The Atlanta Podcast?
Who introduced us?
Tim Andrews