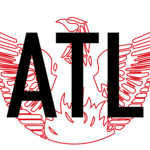 Do you take Marta? Do you know anything about it? Is it getting better/worse since you last rode it? Does it connect to the BeltLine? Does it go anywhere besides the Airport? Are some suburban counties finally saying yes to it? What's the best stop for getting off at the new stadium? We answer these questions and so many more, on this super sexy MARTA edition of The Atlanta Podcast with Robbie Ashe, Chairman of the Board of MARTA.
Today's show is sponsored by:
Lakehouse Coffee and Blue Durango Iced Tea
Interview Recorded:  May 29, 2018  1201 West Peachtree Street NW Atlanta, GA
Intro and Outro Music by Brian Revels
Show Notes That Nobody Reads
Who should I have next on The Atlanta Podcast?