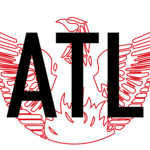 **Update – One month after this interview took place, it was reported that Brian stepped down and took a job in Seattle. Did he already know his plans during this interview? Perhaps we will never know.
Atlanta BeltLine President and CEO Brian McGowan sits down to talk about:
Getting appointed by Obama.
Working for The Govenator himself, Arnold Schwarzenegger.
What the opening of the The Southside Trail means. (Jan 2019?)
Is all "The Westside BeltLine" growth going in the right direction?
Telling the ATL story to the outside world.
Much, much more.
Today's show is sponsored by:
Interview Recorded:  June 5, 2018  100 Peachtree Street, NW, Suite 2300
Intro and Outro Music by Brian Revels
Show Notes That Nobody Reads
Annie Casey Site – Pittsburgh Yards
Atlanta Podcast Episode with Ryan Gravel
Who should I have next on The Atlanta Podcast?