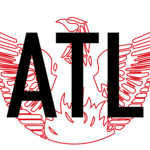 Zach has shot every hip hop star that matters that came out of Atlanta.
Outkast, T.I., B.O.B., Lil' Wayne, Gucci Mane, 2 Chainz, Killer Mike, you get the picture.
This interview is NOT a bunch of "star tales" but rather a story of hustle, risk-taking, talent, and dedication. I hope you enjoy it as much as I did.
VOTE HERE for Best of Atlanta.
Today's show is sponsored by:
LakeHouse Coffee – Atlanta Supply Group are the makers are LakeHouse Coffee and Blue Durango Iced Tea.
Interview Recorded: July 24, 2018  Muchacho 904 Memorial Drive
Intro and Outro Music by Brian Revels
Live Show Tickets! September 20th.
Show Notes That Nobody Reads
Who should I have next on The Atlanta Podcast?