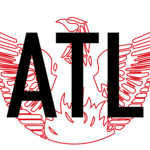 What stopped him from becoming a minister.
How bartending at The Local prepared him to open Church.
Why he'd rather have his patrons view absurd art rather than television.
His secret to keeping staff from calling him to call out sick.
The Sanctuary he is opening up in Griffin, Georgia.
Much more.
VOTE HERE for Best of Atlanta.
Today's show is sponsored by:
Interview Recorded: May 15, 2018  His house. Old Fourth Ward.
Intro and Outro Music by Brian Revels
Live Show Tickets! September 20th.
Show Notes That Nobody Reads
Who should I have next on The Atlanta Podcast?
Who introduced us?