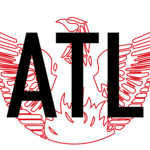 How does a restaurant in the middle of an office building become a staple of the community?
Interview Recorded: September 5, 2018  The Local Three – 3290 Northside Parkway Atlanta, 30327
Today's show is sponsored by:
Blue Durango Iced Tea and The Atlanta Coffee Supply Group
Links
Intro and Outro Music by Brian Revels
Who should I have next on The Atlanta Podcast?
Someone from The Atlanta United
Who introduced us?
Pat