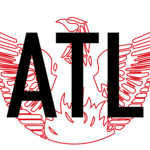 Alex makes Matt eat giant plates of things while they discuss Grindhouse success and much more.
Interview Recorded: August 14, 2018  GrindHouse Killer Burgers – 701 Memorial Drive SE
Today's show is sponsored by:
Links
Intro and Outro Music by Brian Revels
Matt talks about mental health – Running For Real Podcast
Who should I have next on The Atlanta Podcast?
Who introduced us?