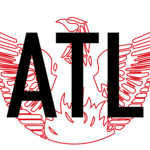 Jesse seems to be ahead of the curve on almost everything. First by creating jingles for sports teams, then renting out private planes, and now creating "Life Resume" events.
Listen in on this episode to learn more about him including:
Being successful having "zero previous experience" in any given category.
Getting discovered as a rap artist through answering machine messages.
Creating the "Uber for private jets" long before Uber existed.
How he and his team put together the bid for The Atlanta Hawks in about 8 hours.
Selling the Hawks in a "football first market" like Atlanta.
Getting his kids to eat vegetables
Interview Recorded: January 22, 2016 Spanx Conference Room 3035 Peachtree Rd NE #200, Atlanta, GA 30305
Today's show is sponsored by: RCR Video – They create compelling content to move your business forward.
Intro and Outro Music by Brian Revels
Who should I have next on The Atlanta Podcast?
N/A
Who introduced us?
Facebook