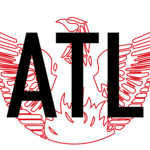 Jody Avirgan comes on The Atlanta Podcast to discuss:
How he got pegged to be the producer for 30 for 30 Podcasts.
The art of storytelling in audio form.
How woke consciousness is changing content today.
What we can look forward to in 2019 for 30 for 30 Podcasts episodes.
Much more.
Interview Recorded: January 31, 2019. Hyatt Regency 265 Peachtree St NE, Atlanta, GA 30303
Today's show is sponsored by RCR Video – They create compelling content to move your business forward.
Intro and Outro Music by Brian Revels
Who should I have next on The Atlanta Podcast?
N/A
Who introduced us?
Fun Things To Click
Some of Matt's favorite episodes of 30 for 30 Podcasts:
No Rules: The Birth of The UFC