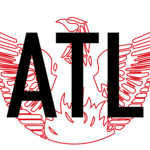 Andrew Deitsch comes on The Atlanta Podcast to discuss:
Kroger or Publix?
How he's ahead of the curve on leveraging gifs – 238 M views and counting!
Balancing business and personal social media feeds.
Traveling the world making content
Much more.
Interview Recorded: December 12, 2018. West End Atlanta, GA.
Today's show is sponsored by RCR Video – They create compelling content to move your business forward.
Intro and Outro Music by Brian Revels
Who should I have next on The Atlanta Podcast?
Anyone from The Atlanta United
Who introduced us?
Instagram
Fun Things To Click