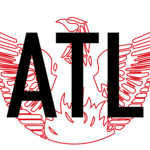 Tommy Housworth comes on The Atlanta Podcast to discuss:
Is there such a thing as improv for fun and profit?
Publishing short stories.
Which "Atlanta" character he thinks he is.
Learning to be a chameleon to make that dollar.
Wishing to be more woke.
Interview Recorded: August 29, 2018. West End Atlanta, GA.
Today's show is sponsored by RCR Video – They create compelling content to move your business forward.
Intro and Outro Music by Brian Revels
Who should I have next on The Atlanta Podcast?
Who introduced us?
Friends of friends
Fun Things To Click