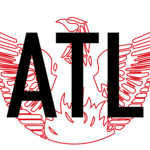 2 conversations with Brandon Butler:
Part I is about Brandon's upbringing, his various entrepreneurial efforts over the years, why ButterATL was started, what Butter hopes to accomplish, and more.
Part 2 starts at 1:13:19
Part II was recored on June 3, 8 days after the death of George Floyd and a few days after protests began in downtown Atlanta. As of this publication, protests are still taking place.
Cover photo made by ButterATL.
Intro and Outro Music by Brian Revels
Who introduced us? An event by Social Media Club Of Atlanta