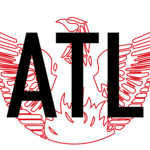 Louisette Geiss was the lead plaintiff in the recent case that reached a nearly $19 million settlement agreement with Harvey Weinstein. She comes on the show to discuss how she came face to face with Harvey Weinstein at Sundance, how she found the courage to come forward, and what life has been like since. Interview Recorded: July 6, 2020, via Zoom.
Intro and Outro Music by Brian Revels
Who should I have next on The Atlanta Podcast? N/A
Who introduced us? N/A Fun Links Latest press release on the lawsuit.