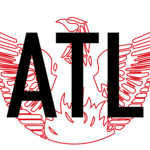 What he hopes people will glean from the movie Parallel Love.
Sacred Harp singing.
Led Zeppelin or The Beastie Boys. Who stole/sampled more?
Petra vs Stryper.
The paradox of Terminator movies.
You can download the movie Parallel Love here.
Interview Recorded: May 12, 2021. Alkaloid Conference Room. 691 John Wesley Dobbs Ave NE Suite C Atlanta, GA 30312
Today's show is sponsored by – Planned Parenthood. Visit www.beseen.org to learn more about how Planned Parenthood is here to see you become who you will be.
Intro And Outro Music– Brian Revels
Who introduced us? Cooper Sanchez
Who should I have next on the show?  Timothy Renick