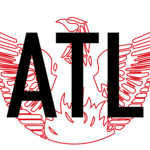 Betsy visits the front porch studio on the EastSide Beltline to discuss:
Making your hungover friends run with you.
Living all over the world.
Charge Running.
The Atlanta Favorites Quiz
So much more.
Interview Recorded: April 28, 2021. Alkaloid Front Porch. 691 John Wesley Dobbs Ave NE Suite C Atlanta, GA 30312
Today's show is sponsored by – Planned Parenthood. Visit www.beseen.org to learn more about how Planned Parenthood is here to see you become who you will be.
Intro And Outro Music– Brian Revels
Who introduced us? #RunTheATL
Who should I have next on the show?  Heather Tolley-Bauer
Listen on this page or on your favorite player.