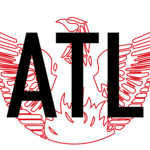 Sarah Tiana comes on the show to discuss:
LA living in the early 2000s.
Writing for Comedy Central roasts.
Working the road with Dolph Ziggler from WWE.
Writing for David Spade.
So much more.
Interview Recorded: February 4, 2021. Zoom Style.
Intro – Welcome To Atlanta Remix – Jermaine Dupree
Outro Music – Brian Revels
Who introduced us? N/A
Listen on this page or on your favorite player.