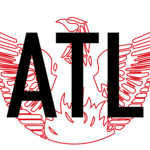 Jen talks to us about:
How she went from finance to emerging technologies.
What makes a good pitch.
Why she loves helping entrepreneurs tell their stories.
All that plus The Atlanta Favorites Quiz and much more.
Interview Recorded: 3/9/2022 – 235 Peachtree Street, 4th Floor – Atlanta, GA 30303
Intro and Outro Music– Brian Revels
Listen to this episode on your favorite app or on the player on our website.