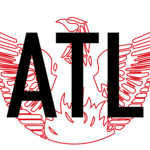 Erin Stegeman on making parodies, resting bitch face problems, leaving LA for Atlanta, and much more.
Interview Recorded:  October 5, 2022 – Create ATL. 900 Murphy Ave. Atlanta, GA 30310
Who introduced us – An Instagram ad for the show Save The Video Store.
Who should I have next on The Atlanta Podcast – Ali Whitaker Of Passionflix.
Intro and Outro Music– Brian Revels
Listen to this episode on your favorite app or on the player on this website.