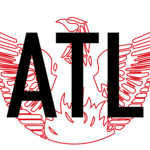 Renee comes on the show to discuss:
Her 90's Atlanta party days as a model and bartender.
Working on the infamous Tip Drill video.
How she became Shaq's wardrobe stylist.
Focusing on gratitude before, during, and after Cancer.
Buying Hank Aaron's old house and more.
Interview Recorded:  Sept. 7, 2022 – Renee's House. Atlanta, GA.
Check out some of her work – Renee Brown Style
Who introduced us – Our kids.
Who should I have next on The Atlanta Podcast – TBD?
Intro and Outro Music– Brian Revels
Listen to this episode on your favorite app or on the player on this website.