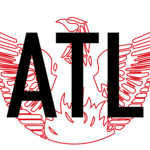 Nick Love from OneRPM joins us to talk about:
Being related to Bem Joiner.
How Puff inspired his career.
Coming up with Jeezy.
How OneRPM helps artists.
The ATL favorites and much much more.
Interview Recorded: October 12, 2022 –  CreateATL
Who introduced us – Black Owned C Bone
Who should I have next on The Atlanta Podcast – Reese LaFlare
Intro and Outro Music– Brian Revels.
Listen to this episode on your favorite app or on the player on this website.