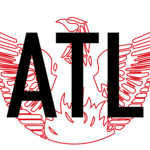 In 2011, Alex was hired as one of the first employees of a startup called Tough Mudder. We learn about his exciting journey from the legal department, to marketing, to the product team. After 5 years and 1000 lessons learned, he left to start Beat The Bomb. We dive into those early TM years, plus the various iterations of his current company before it became what it is today. We also talk about how gameplay can reflect the best parts of us.
Interview Recorded: October 20, 2022 –  CreateATL
Who introduced us – Tough Mudder 2013
Who should I have next on The Atlanta Podcast – N/A
Intro and Outro Music– Brian Revels.
Listen to this episode on your favorite app or on the player on this website.