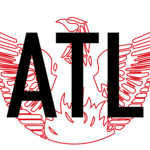 SoSay comes on to The Atlanta Podcast to discuss:
How do you fumble the fumble?
Strip club etiquette.
The No Line Gang.
The 10-year-old meme that made him famous.
How to survive being an Atlanta sports fan.
Interview Recorded: Nov 30, 2022-  Magic City – 241 Forsyth St SW, Atlanta, GA 30303
Who introduced us – Instagram
Who should I have next on The Atlanta Podcast – Kilo Ali or someone from The Oomp Camp.
Intro and Outro Music– Brian Revels.
Listen to this episode on your favorite app or on the player on this website.